For the past few years, the Netherlands has been listed on top of many "Best places in Europe to live in" lists! There are a great number of reasons, and they can surely be found in the impressive Dutch culture, history, tradition, and art. Amsterdam and its surroundings radiate a sense of peace security, and most importantly, a strong feeling of freedom!
The Netherlands' laws regulating cannabis consumption and sell have made it tolerable in the country, but not necessarily legal! However, businesses that live off of cannabis have found ways to tip-toe around the law. Today there are around 200 coffeeshops in Amsterdam and its surroundings where people who enjoy smoking cannabis can freely do what makes them happy.
And we all know that the more choices there are, the more difficult it gets to make one choice, and we are always looking for some help in deciding what's best for us.
If you feel like you've seen and tried all there is in Amsterdam; maybe it's time to move to its
outskirts and even visit some of the smaller towns around it! And what if we told you there's one particularly gorgeous place that's right on the beach?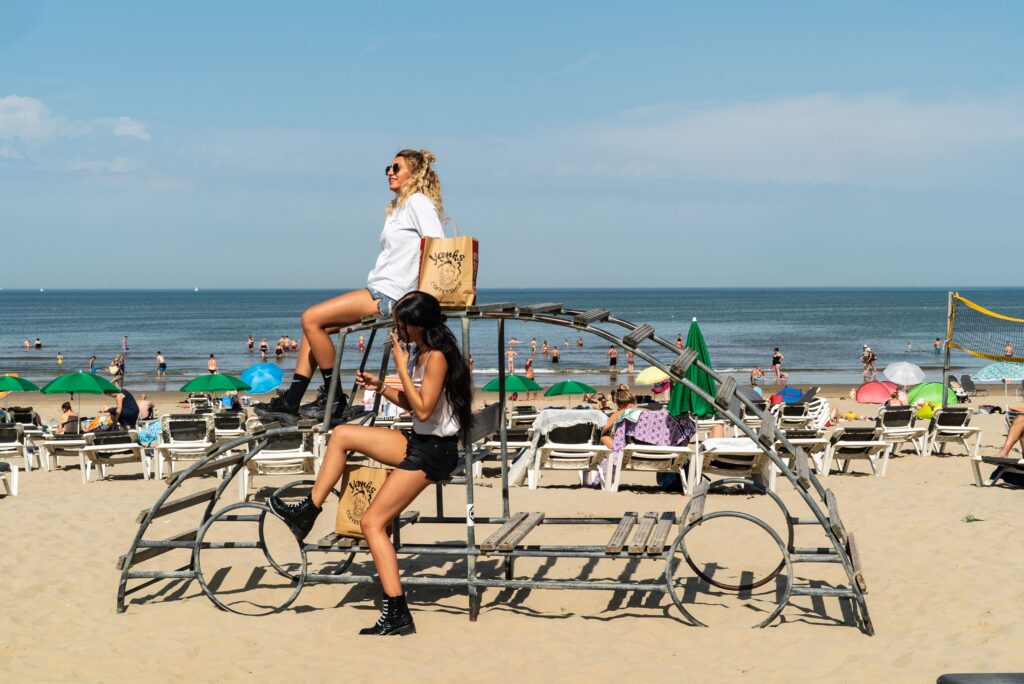 Yanks Indian Club is located in Zandvoort, a coastal town west of Amsterdam, precisely 20
minutes away if you take the train. It is the home of 11 national monuments (such as the Town Hall, the water tower of Zandvoort, the bust of Elisabeth in Bavaria; few museums, such as The Zandvoort Museum, The Juttersmu-ZEE-um, The Holland Casino and Center Parcs Aqua Cinema), different kinds of restaurants, beach sports, and tourist attractions. During the summer and spring months, people come here to enjoy the sand, the sun, and the waves. The beaches of Zandvoort are famous for their crazy nightlife, amazing bars, pubs, and coffeeshops, which has always been a great way to attract tourists as well as locals hoping for fun times!
Yanks Indian Club is right here and has the best location of all coffeshops in Amsterdam and its surroundings! It is located within 4 minutes' walking distance from the Zandvoort Station and 4- minute walk distance from the beach itself!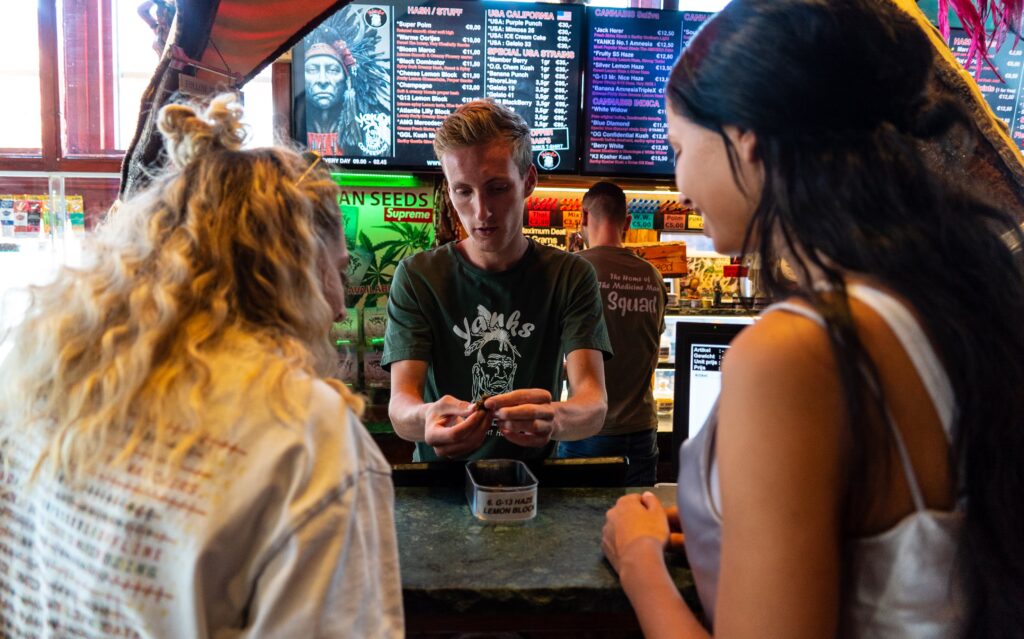 Originated from a coffee house at the Dorsplein 2, Yanks marks 37 years of success!
Today it is very popular for its top quality recreational and medical products, a wide variety of
weed strains, a great diversity of hashish, as well as their pre-rolled joints.
Regular customers would also agree that they have probably the best-qualified coffeeshop staff in the entire region, being extremely nice and deeply knowledgeable, always ready to help visitors with the menu, and provide more in-depth information around the products.
And besides that, Yanks offers delicious coffee, a great variety of juices and soda, and an
amazing line of merchandise!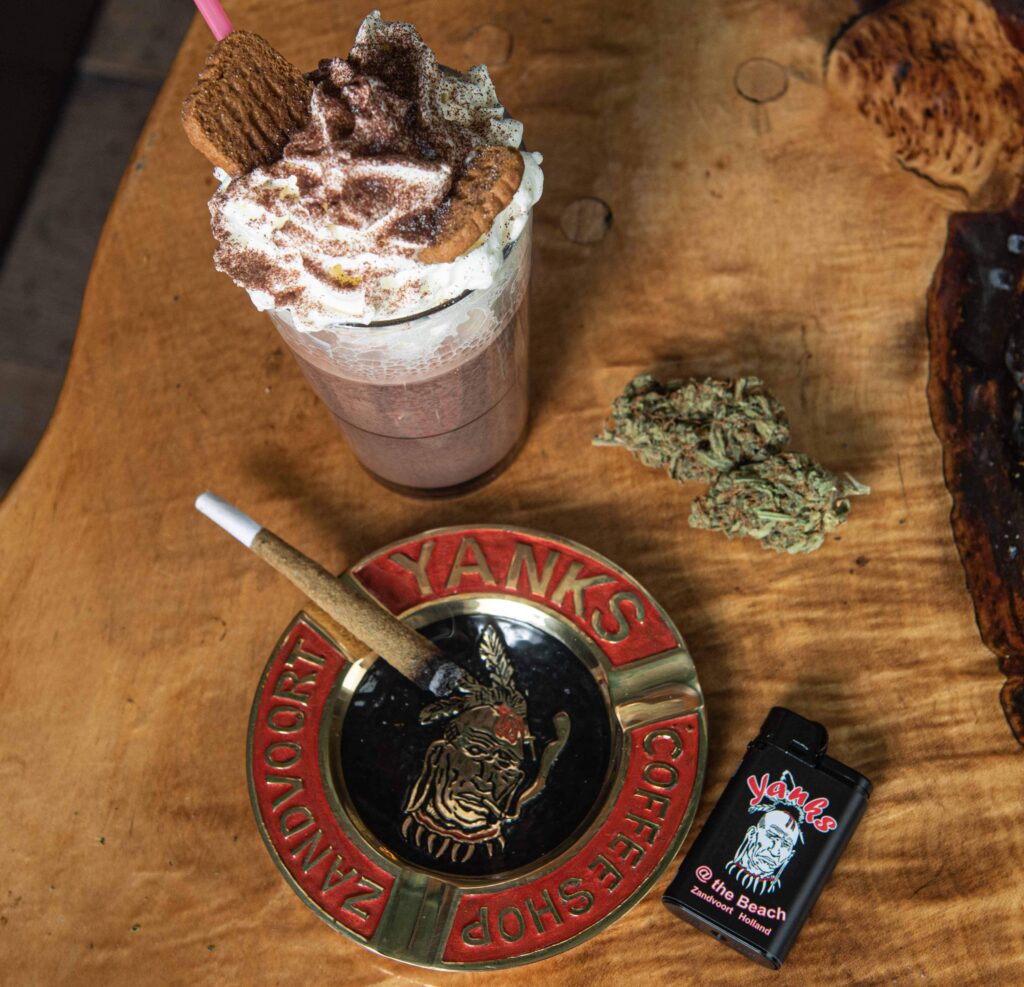 Yanks Indian Club is a fun place where customers can party, play games, or relax for a long time while enjoying the authentic and unique Native American interior style!
The amazing interior is accompanied by an equally gorgeous and wide, open terrace where
visitors can relax and enjoy the fresh air! Fun and relaxation are what usually attracts people,
whether they are locals or tourists, and this place offers just that! Visitors can also feel free to stay and enjoy a bit longer!

What makes Yanks Indian Club even more attractive and fun than those in the city of
Amsterdam is its special privilege to stay open until 3 AM!
[embedyt] https://www.youtube.com/watch?v=xg418u-Lu_E[/embedyt]