You may already know that Amsterdam is considered to be one of the safest places in the world and life in this city is known to be very calm and peaceful! For this reason and many others, including Amsterdam's culture, tradition, and history, this city has found itself leading in the years-long battle for the title "Best City In Europe"!

Anyways, one of the most important attributes about Amsterdam is the fact that people who live or visit regularly report a strong feeling of freedom, so no wonder the city carries the nickname "City of Freedom"!

The main reason for it is the progressive Dutch laws, especially when it comes to drug use!
But, did you know that cannabis is not completely legal in the Netherlands? It is tolerated,
however! This means that cannabis-related businesses need to be extremely careful and follow very strict rules!

This, however, never became a problem for coffeeshops to open and function in Amsterdam, and today this city marks roughly 200 active coffeeshops where people who enjoy smoking cannabis can freely do what makes them happy.
Amsterdam is now a home of countless amazing places to go to, and if you need to pick only
one, the choice may be difficult! But if you need a suggestion for a new place to see, then this
one may spark an interest in you!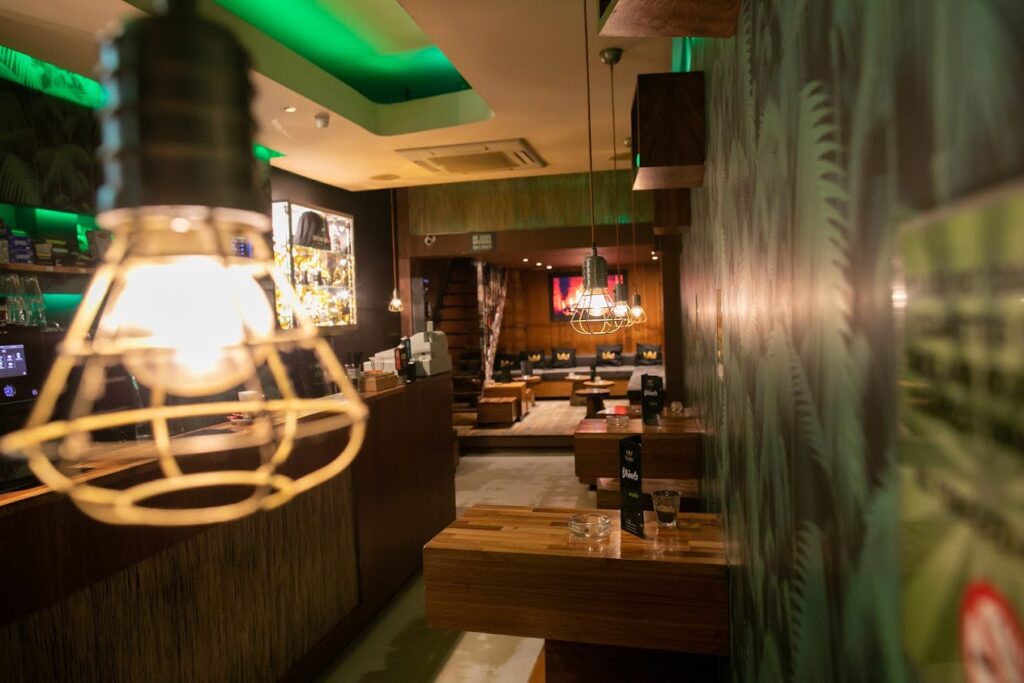 Coffeeshop De Kroon – the coffeeshop that thrives successfully ever since it first opened, back in 1989!
De Kroon is located in the heart of Amsterdam, just a few steps away from some of the most
important attractions, in the proximity of Central Station, De Oude Kerk, Madame Tussauds, and the Canal Ring!
The location makes it the perfect place to chill and relax after a tense and busy day at work or a long day of sightseeing if you are a tourist.
The interior is breathtaking! It may be on the smaller side, but the lush green décor makes it feel open and fresh! You are going to love the industrial lamps and comfy sofas, and the atmosphere they create!
De Kroon is also known for its hospitable staff! People who work here will make you feel right
at home from the moment you step in. They are here to help you with the menu and products and provide you with the information you need!
De Kroon Coffeeshop may be tiny, but the menu is large and offers a wide variety of choices.
Top-quality weed strains and hashes, as well as a great diversity of drinks to go along with your purchase!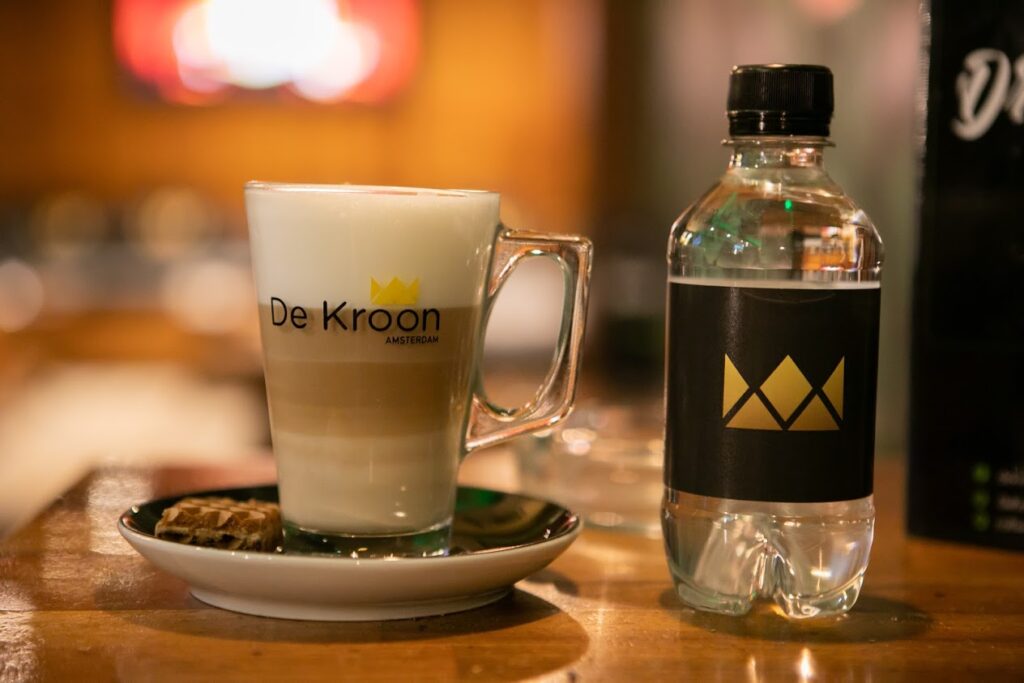 Here you can grab your favorite coffee flavor, and there's no room for a mistake; everything they prepare is super delicious! And if coffee is not your thing, you can order anything from their wide variety of herbal and fruit tea flavors, perfect for any season!
On a warm day, you can always freshen up with some fresh fruit in a glass to cleanse your body and provide you with some vitamin boost!
De Kroon is open every day of the week, from 7 AM till 1 AM!
[embedyt] https://www.youtube.com/watch?v=4ypKid-268g[/embedyt]