Amsterdam is the coffeeshop paradise with almost 200 coffeeshops thriving on a daily basis; the perfect city where people who enjoy smoking cannabis can freely do what makes them happy.
Among so many different options, making a choice can be a difficult task. But we all get
connected to one particular place in our lifetime and call it a second home. Such can be some of these coffeeshops, Easy Times Coffeeshop, for example!

You will find Easy Times Coffeeshop in the very heart of Amsterdam, on the Prinsengracht
(Prince's Canal), only a few steps from the Leidseplein. Situated in one of the more vibrant and popular nightlife destinations in Amsterdam, this coffeeshop is especially attractive during the warm summer months when visitors can enjoy the weather sitting on their gorgeous open terrace, enjoying the breathtaking view of the canals.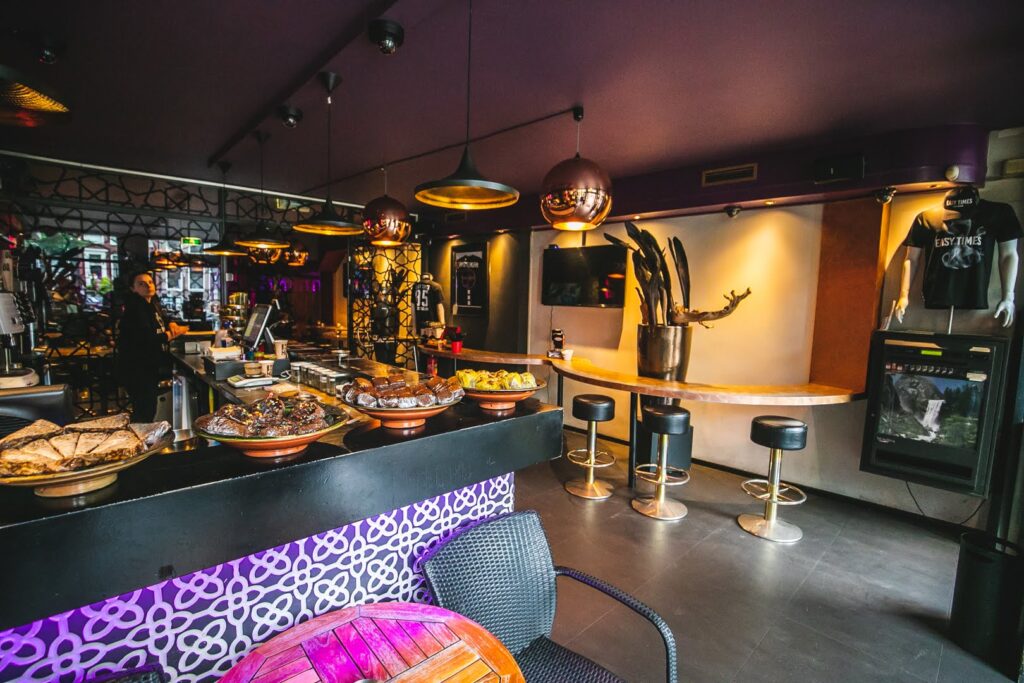 Ever since it opened back in 1985, Easy Times has been known as one of the most popular and highest ranked coffeeshops in Amsterdam. Their secret to success is the premium quality of the products they offer, as well as the attractive interior where can be found both locals and tourists. If you have been looking for a modern-looking coffeeshop, with an almost "nightclub" charm, yet still chill and calm like an upscale cafe, providing a relaxing atmosphere, Easy Times is the place for you!
And if you prefer to smoke your favorite cannabis products inside, you will find a designated
smoking room!
Their rich menu features a wide variety of different cannabis products. You will find over a
dozen strains of the flower, as well as a good mix of contemporary and old school strains. On
their menu, you will also find their popular new West Coast USA strain.
Their hashish options are fantastic as well, so don't hesitate to try some of what they provide. It's not just their standard menu that is amazing, but Easy Times also has an ever-changing and innovative offer of weed and hash.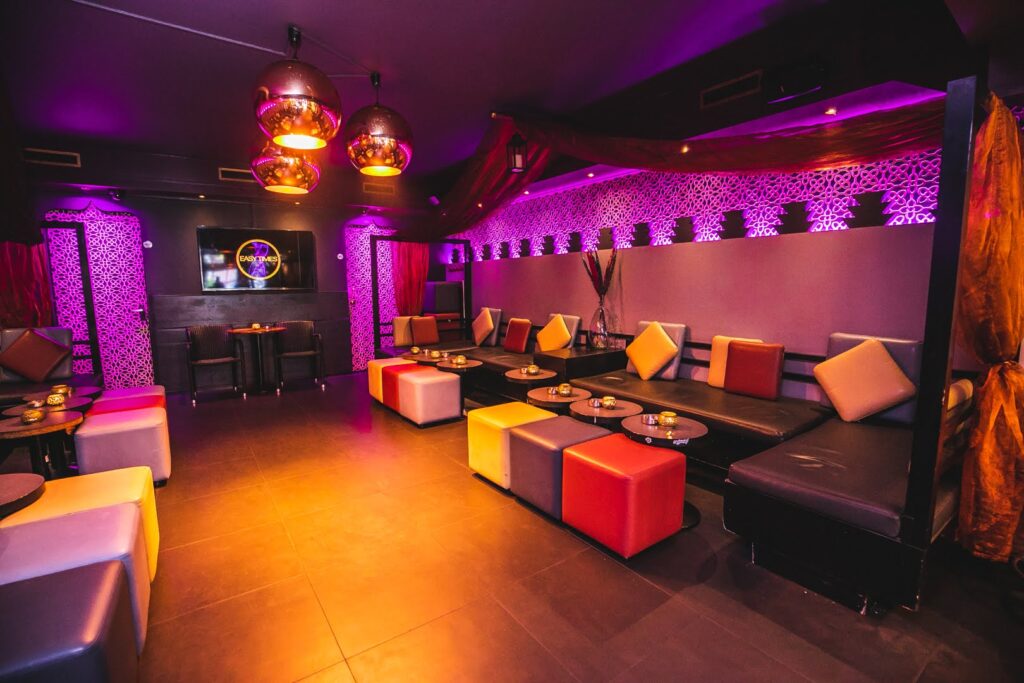 And what matters the most is that this coffeeshop maintains its top position by offering only
high-quality products!
At coffeeshop Easy Times, customers will also find a great selection of pre-rolled joints and
edibles, such as freshly-baked muffins, brownies, and cakes. And people who prefer vaping will most likely appreciate the two Volcano vaporizers, which are set up on their own table in the front room.
Easy Times is not your regular coffeeshop; it's much more. It is a place where you can both hang out in a relaxing atmosphere and enjoy an amazing party during the weekends when the
coffeeshop organizes live DJ music events.
Easy Times Coffeeshop opens every day, so you can plan your visit from 9 AM till 1 AM!
[embedyt] https://www.youtube.com/watch?v=trG9Svw2AHM[/embedyt]