For the past few years, the amazing city of Amsterdam has found itself among the top best places in Europe to live in, and there are just so many reasons for it! Locals love their hometown, and tourists simply keep coming back! So why is it?

Reasons can definitely be found in its culture, history, tradition, and art. Amsterdam radiates a sense of peace security, and most importantly, a strong feeling of freedom!

Cannabis is not legal, it is rather tolerated in Amsterdam, and businesses that live off of it have found ways to tip-toe around the law, so today Amsterdam has around 200 coffeeshops where people who enjoy smoking cannabis can freely do what makes them happy.

Having so many different places to choose from can be quite bothersome, especially when the competition is high as most of them try their best to put a high quality on the market. So, some extra help in choosing the best one for us is always welcome!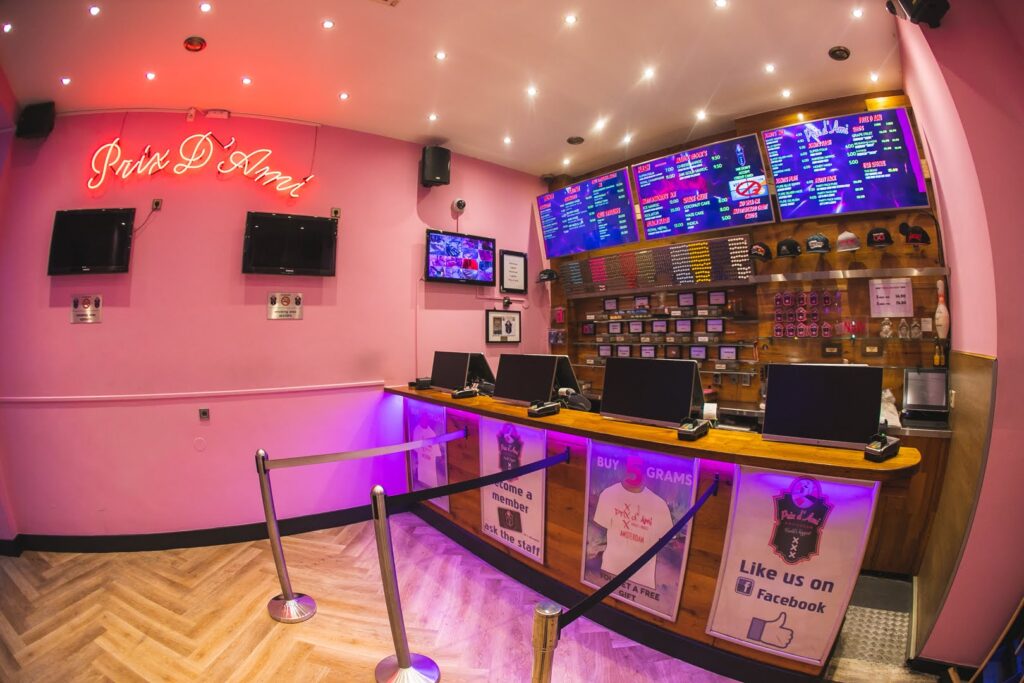 If you are looking for fun, games, good music, chill days and party nights, high-quality products, and delicious food, then Prix D'Ami is the place for you!
Prix D'Ami is the gem of Amsterdam and the largest coffee shop in the world, proudly carrying "The Best One In The Netherlands" label, which has been attracting locals and tourists for ages now!

Prix D'Ami probably has the best location of all, it is located in a very attractive part of the city, within just 2 minutes walking distance from the Central Station and right near Amsterdam's most visited museums and attractions.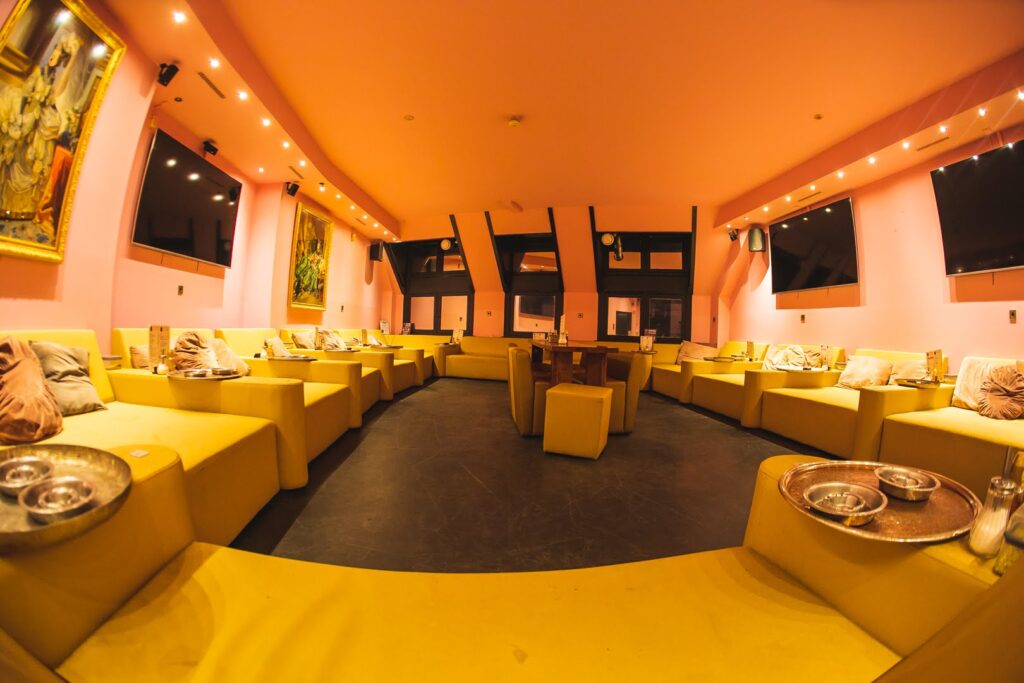 This place welcomes its guests in an amazing interior and contemporary décor, with attractive lighting, which gives the shop a unique charm and a night club feel.

Prix D'Ami features five smoking areas and a cinema room with 36 flat screens hanging
throughout the building. This makes this place an amazing spot for gatherings, parties, and
relaxing with a good movie or a sports game. But if you are more into a relaxing day out, you
can do that too! The lounge benches are very comfortable and the entire space is so cozy, so no wonder it feels like a second home to the regular customers. And if that's not enough, the shop features gaming tables and a variety of games the guests can play with their buddies!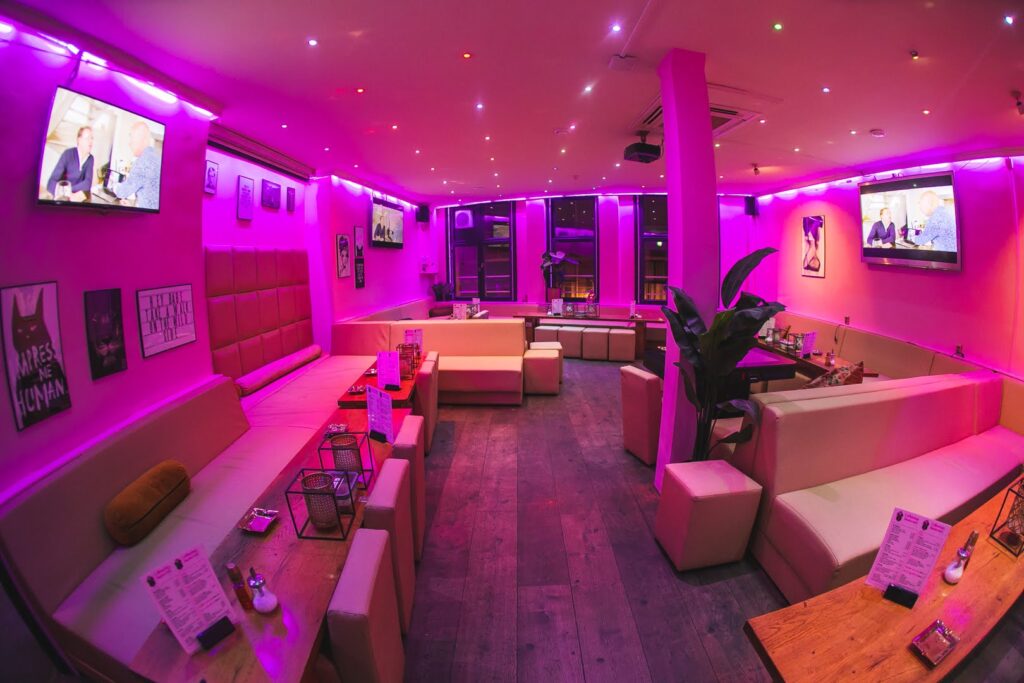 Prix Dami's smoking products are top quality, and their rich menu offers a wide variety of high- quality weed strains as well as amazing hashish varieties and pre-rolled joints! People who need some extra information around the menu or help with the products can always consult the amazingly friendly, knowledgeable, and helpful staff!

But this place is also known as the real "Munchies Paradise" for a good reason! Prix D'Ami has the richest and most diverse food menu from any other coffeeshop in the Netherlands. Their food is always fresh, carefully cooked, and delicious!

Their rich breakfast menu includes scrambled eggs on toast with bacon, cheese or tomato,
delicious yogurt with fruit, topping granola, or dreamy farmers bread with avocado! But people especially tend to fall in love with their delicious wraps, whether it's a chicken or beef wrap!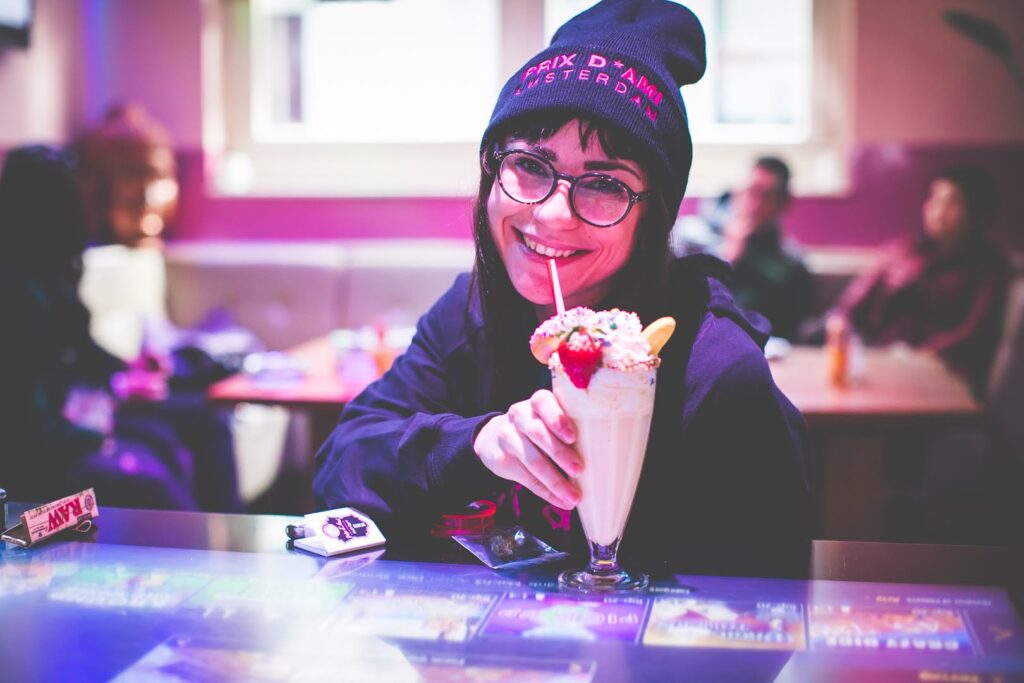 Prix D'Ami is popular for its snacks; they serve the best nachos with a wide variety of topping
choices, as well as the best chicken wings and hot dogs!
And for your sweet tooth, Prix D'Ami dessert menu offers all sorts of waffles, crepes, creme
brulee, banana split, doughnuts, smoothies, and milkshakes!

Prix D'Ami also serves coffee and hot chocolate, but if you prefer something cold, you can
always refresh yourself with some of their freshly squeezed juices, sodas, and Slush Puppies!
If you feel like Prix D'Ami is the place for you and has the potential of becoming your favorite
spot in town, you can always support their business by purchasing some of their branded
smoking accessories and merchandise as well!