If you want to reach someone's heart, try to do that through their stomachs! There is this saying that accentuates the importance of food when …
If you want to reach someone's heart, try to do that through their stomachs! There is this saying that accentuates the importance of food when it comes to building a close and trusting relationship with a person. And it is true! Food plays an essential role in people's lives, both physiologically and socially. People who have a burning passion for preparing delicious dishes for others understand the importance of food's nutritional quality, as well as the food's taste.
But, food should both taste and feel good. And some people know exactly how to do their magic in the kitchen. Such are High Cuisine, the fantastic culinary duo that just recently published their phenomenal book called "High Cusine Bites Book." The "High Cuisine Bites Book – cooking with mind-expanding herbs (marijuana and magic truffles included)" comes seven months after the team's debut series on Dutch television. Their show is currently nominated for the most significant VOD award in the Netherlands.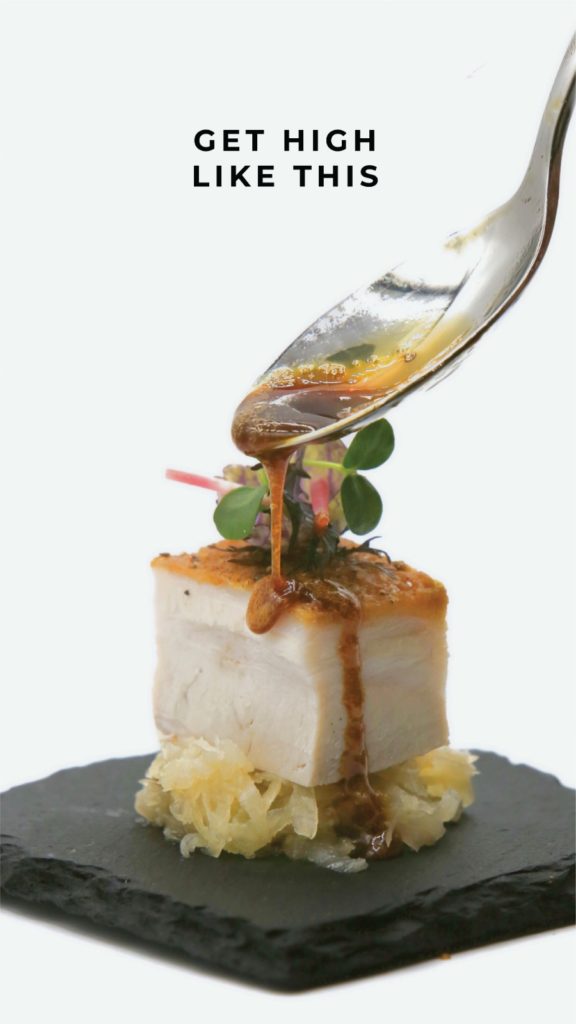 This book's pages offer numerous recipes that will help you recreate the revolutionary High Cuisine dining experience consisting of culinary delights ( such as meat, seafood, and vegetarian ingredients) paired with mind-expanding natural products (such as special herbs from around the world including cannabis, betel nut, blue lotus, kanna, and psychedelic truffles').
The two incredibly talented chefs, Noah Tucker from New York and Anthony Joseph from London mark a successful career worldwide, including their working experience at few Michelin Star restaurants. They are both now settled in Amsterdam which rich cannabis history and tradition have inspired them to combine their culinary expertise and knowledge with the flavors and effects of psychoactive herbs and subtly incorporate them into incredible, innovative dishes. They say their vision is to revolutionize the dining experience by skillfully fusing haute cuisine and ancient mind-expanding herbs and plants into mouth-watering recipes that will take you on an unforgettable culinary journey.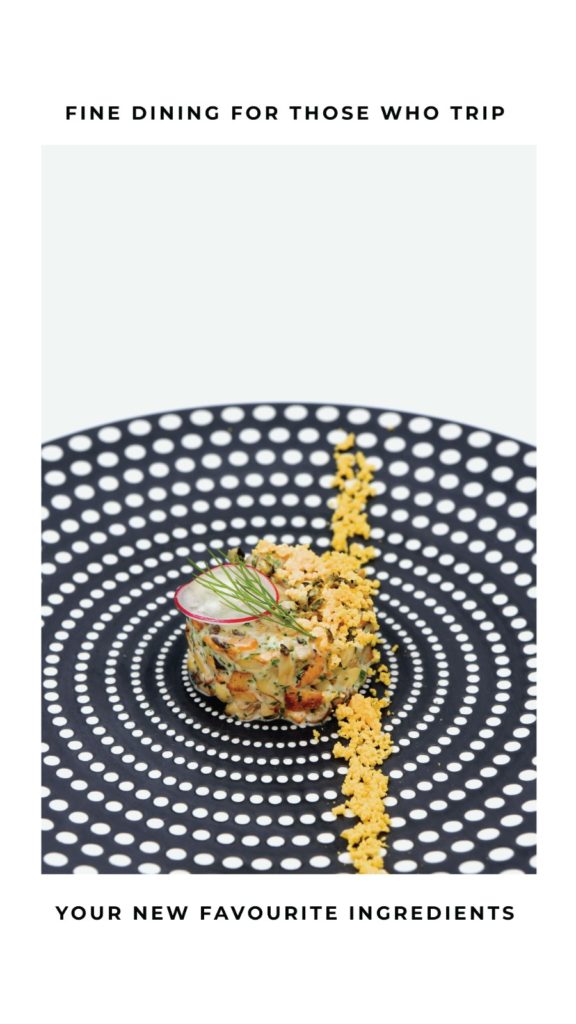 For their new fantastic book, they created twenty delicious bite-size recipes. What makes all of this even better is the fact that these recipes are simple and safe enough for everyone to prepare themselves, making this book that much more attractive. The greatness of the chefs can be seen in the way they have carefully crafted the ingredients of each dish to strike the perfect balance between taste and experience. Ready for an unforgettable experience? Now you can find it on your bookshelf!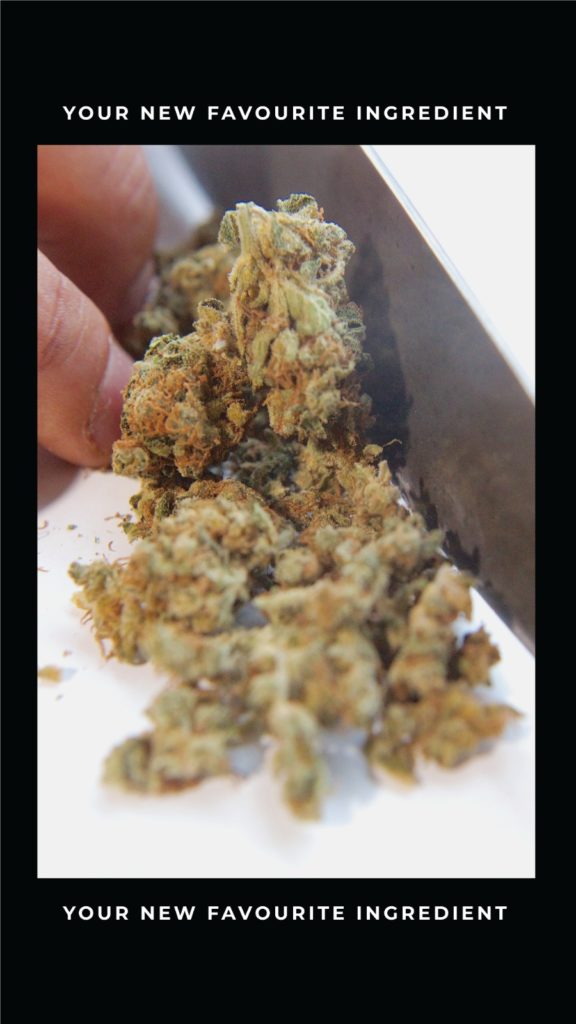 Even Chef Freek van Noortwijk would agree that "High Cuisine" is a fantastic new food concept. He also points out that the combination of the recipes with the special herbs works so well together.
Head Chef Pepe Topper underlines that Tucker and Joseph have had found the perfect balance between the ingredients, the special herbs, and the oils they had been using. And Executive Chef Andy Brauers admits he has never used any mind-altering substances before, but he found this to be a very exciting experience.
So, who are Noah Tucker and Anthony Joseph?
Tucker is a native New Yorker, resident in Amsterdam. Noah knew he wanted to be a chef from the age of six. As a veteran of the US Navy, Noah has traveled the culinary Globe cooking for crews and captains alike. But working in New York, Japan and California were where he mastered his art, honing his palate and skill set in leading Michelin kitchens before moving to Amsterdam.
Joseph was born and raised in London, England, and acquired his lifelong love of cooking from his mum. At three years old, he already knew he wanted to be a chef. His traditional education included a two-year apprenticeship specializing in classical French cooking and later added Asian influences along with other cuisines. He, too, has worked in several Michelin-starred restaurants, including The Canteen, The Oak Room, Interlude de Chavot, Mirabelle, and Restaurant 1837 and 1880 under famous chefs such as Albert Roux, Marco Pierre White, and Andrew Turner. His culinary ambitions led him to work in the USA and Belgium before moving to Amsterdam in 2004.
Noah and Tony say that they had an instant click when they met in Amsterdam in 2008. Together these two influential taste-makers have gone on to create several successful restaurants and have consulted for top restaurants and upscale hotels throughout Amsterdam. They have found a synergy within their different skills and approach to cooking which, more often than not, results in a combination that is more than complementary; it is an explosion of the senses.