It is a well-known fact that Amsterdam has a massive club and dance scene. This city has a huge number of music and dance festivals throughout the year, so if you love to party and dance and if you happen to live or visit Amsterdam, you will never get bored! The festival season in particular, stretches from the beginning of Summer till the end of Autumn, so if you are a party animal, you still have some time!
People here know exactly how to celebrate life and live it to the fullest, and the city knows how to respond to that passion. Every day can be a party day if you know how to go about it, but if you want some mind-blowing setting and a fantastic atmosphere, lighting and perfect sound, maybe you should check out the list of the best dance festivals in Amsterdam: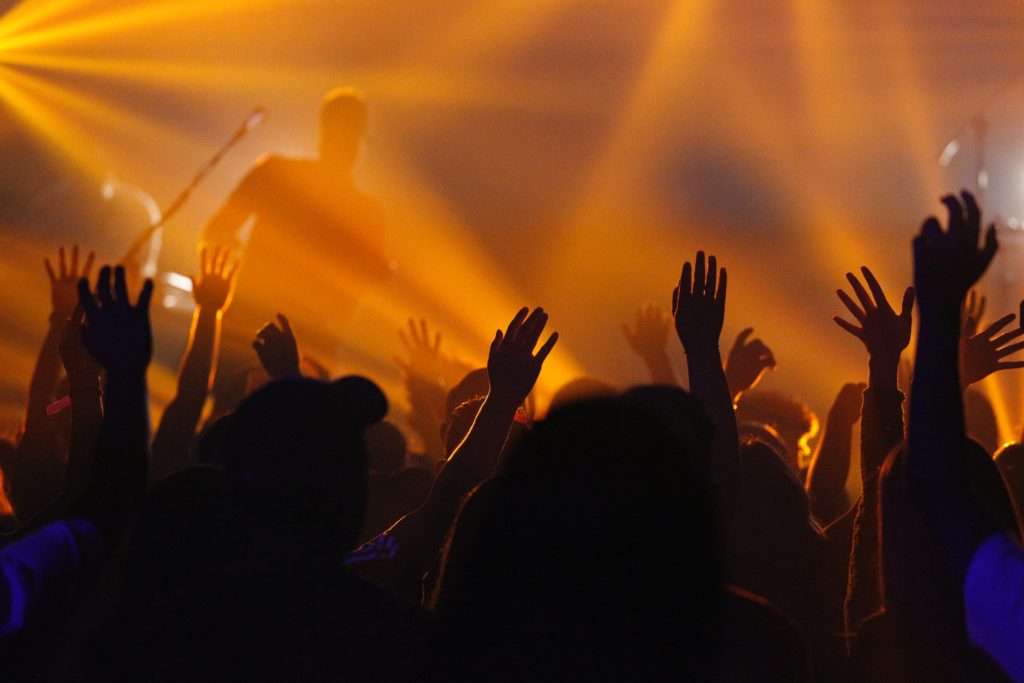 Amsterdam Dance Event
The Amsterdam Dance Event (ADE) is the world's biggest club festival and Europe's leading electronic music conference, which returns to Amsterdam every October, hosting more than 1000 events throughout the city.
If you are in Amsterdam this year, make sure you attend the 2019 edition, which will take place from Wednesday, October 16th until Sunday, October 20th.
The festival offers an impressive line-up and a huge list of up and coming stars, while the playlist is always diverse, featuring electro, acid, techno, trance, house, hip-hop, and drum 'n' bass. ADE sees more than 2,500 artists descend on 200 locations across the city to provide five days of guaranteed partying for in the region of 400,000 clubbers.
The Amsterdam Dance Event also presents the ADE conference, with various streams and sessions covering every aspect of the music industry.
NDSM Vrijhaven King's Day
For the next NDSM Vrijhaven, you will have to wait until next year, as will be traditionally held on April 27th, 2020. This free event on the old wharf of Amsterdam celebrates King's Day with music, food, and family fun.
Apart from food and live music, this festival offers plenty of creative madness, art, theatre, a flea market for kids, karaoke, a party ferry, and all sorts of activities and side attractions.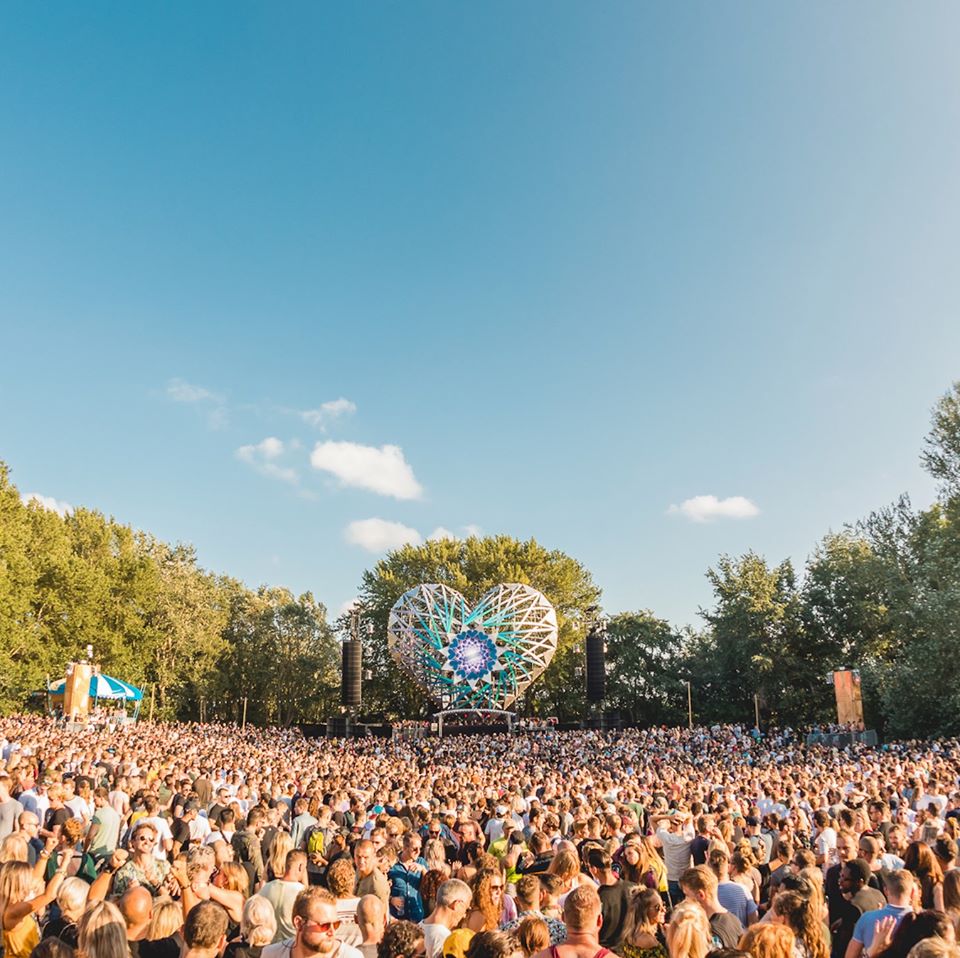 source: welcometothefuture.nl
Welcome to the Future Festival
If you don't like big and crowded festivals, perhaps 'Welcome to the Future' will be perfect for you, as it is a rather intimate and unpretentious event. It is usually held on one of Het Twiske's many lakes, where visitors can hang out in a hammock or chill out by the waterside while snacking on delicious organic food or sipping on refreshing drinks. Performances typically take place across seven different stages.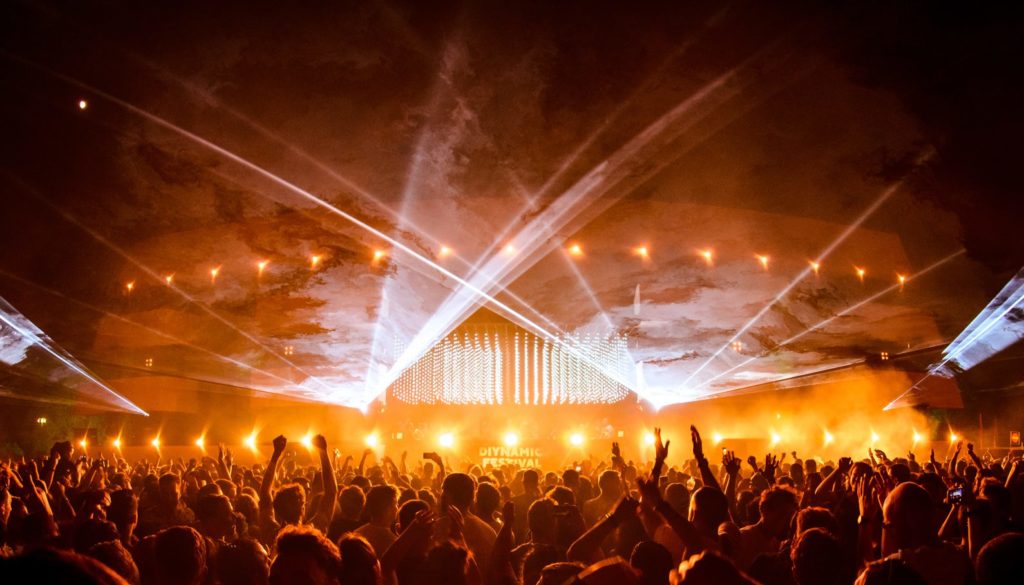 source: diynamicfestival.com
DIYnamic Festival
For the fans of electronic music should wait for the next edition to be held on May 30th, 2020. The underground electronic music label Diynamic, renowned for the Do It Yourself approach, always bring the biggest and brightest names in German and international electronic music to the Amsterdamse Bos.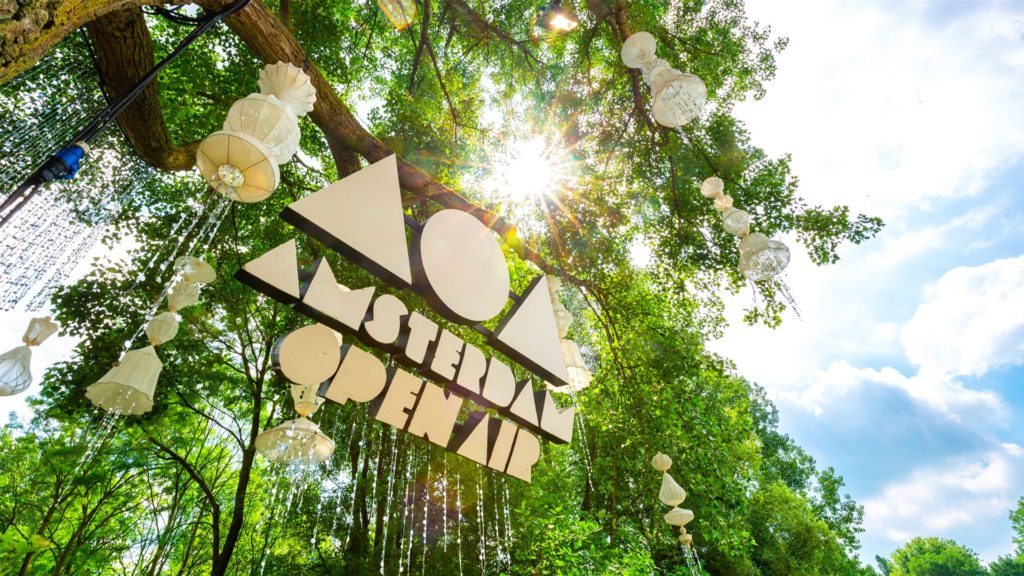 source: Amsterdam Open Air


Amsterdam Open Air
For this one, you will have to wait until June 2020, but the wait is worth it!
This collaboration by MTV, Club Air, and other major names from Amsterdam's clubbing circuit takes place at Amsterdam's Gaasperpark, and the stages are hosted by the likes of STRAF_WERK, GirlsLoveDJs, WEITER, Format, and 44BASS.
Amsterdam Open Air aims to reflect the diversity of today's electronic music offering deep house, dubstep, electro, tech-house, and techno as well.