Bipolar disorder is described as a mental disorder that causes periods of depression and abnormally elevated moods. Even though the causes of bipolar disorder are not yet defined nor understood, it is known that both environmental and genetic factors play a role.
Bipolar disorder affects approximately 1% of the global population, and the most common age at which symptoms begin is 25.

Like any mental illness, living with bipolar disorder may be extremely difficult, and it is the
leading cause why some individuals deal with financial, social, or work-related problems.
This disorder is usually treated with medications, such as mood stabilizers and antipsychotics, as well as with psychotherapy, but the side effects of medications may increase the risk of death from natural causes such as coronary heart disease in people with bipolar is twice that of the general population.
For that matter, researchers advise trying out a healthier option. Even though the majority of the world's population is still skeptical, cannabis has been proven to be a safe, natural remedy that helps people with all different types of illnesses and disorders, bipolar disorder as well. So maybe looking into more strains that are high in THC may be more helpful for these cases.
THC is known to possess powerful antidepressant properties and can boost serotonin to help stabilize moods.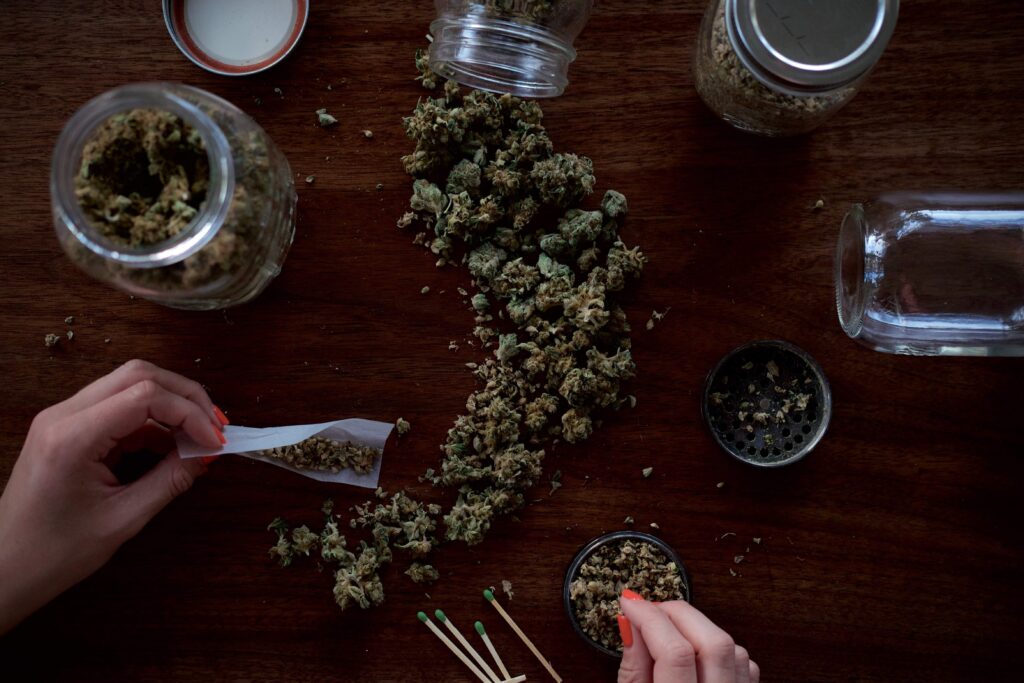 So, if you are in need or know someone who may need help, these are the top 5 cannabis strains which may alleviate the symptoms of bipolar disorder:
Blue Dream is a legendary strain from the Golden State, it's Sativa-dominant, popular for
its ability to deliver a strong psychoactive high with cerebral stoniness. This strain
invigorates both body and mind, and it works very well in addressing depression, anxiety, and headaches too.
Sour Diesel is a famous Sativa strain also popular for its invigorating and medicinal properties, and if you are looking for something with fast results, this is it! It can
absolutely help with alleviating depression, pain, and stress with long-lasting relief and makes the perfect strain for people who have bipolar disorder who prefer to medicate during the day, as it can help with maintaining focus and productivity.
White Widow probably the most popular choice for people who have bipolar disorder as it delivers a euphoric and relaxed high. This strain is very effective for relieving pain, depression, and stress while also helps patients to get better sleep. White Widow is also popular for those who struggle with creativity.
Girl Scout Cookies is a California-grown strain that delivers a great cerebral high and is strong enough to treat pain, stress, and appetite loss effectively. This strain is the go-to strain for patients suffering from many debilitating conditions and experience chronic pain.
Jack Herer was created in the Netherlands and is popular for giving off a great uplifted, clear-headed, and blissful high, which is also helpful for creative projects. People who are dealing with a lack of appetite, stress, pain, depression, and fatigue may definitely find their fix within Jack Herer.